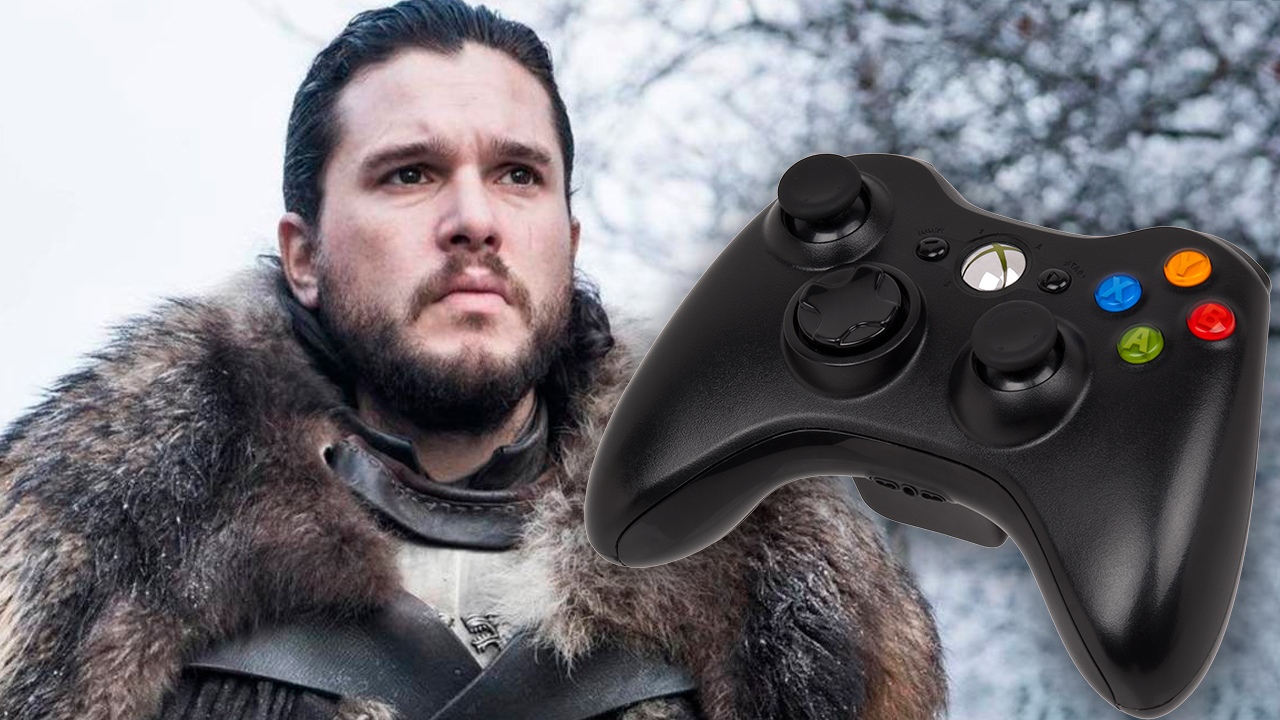 [ad_1]
A new episode of Game of Thrones may be hiding in a tribute to the famous shooter.
If you have not seen long nightThe latest chapter of the new season game of thronesMaybe you do not want to continue reading. And the night and includes horror, while the news It contains a major spoiler a new episode of the series is closely related to the Far Cry 3.
Habrn many proponents realize that the most shocking moment when the head of the Ar & # 39; Ian Stark apuala king of the night, it is the same as at the time of death Vaas MontenegroCharismatic antagonist Far Cry 3 is not the first time we see the lowest Stark execute this murderous movement, passing the knife from one hand to the other in a thrilling juggling, but in this case its performance is very similar to what we have seen in the Ubisoft title.
We leave the video in which Podis compare two apualamientos. If you think the similarities between Game of Thrones video game and end up here, you can see a selection of shovels battles in which & # 39; re bound to find SB more parallelism ms HBO.
More about: game of thrones. Far Cry 3 and Movies and video games.
var nugg4webedia=''; var nuggrid = encodeURIComponent(top.location.href); var nuggn = 2069349029; var nuggsid = 919551733; var nuggsub ='//webedia-es'; var nuggscr = document.createElement('script');nuggscr.type = 'text/javascript'; nuggscr.src = nuggsub + '.nuggad.net/rc?nuggn=' + nuggn + '&nuggsid=' + nuggsid + '&nuggrid=' + nuggrid; var n = document.getElementsByTagName('script')[0]; n.parentNode.insertBefore(nuggscr, n);
googletag.cmd.push(function() { var g = '/21727618831/3DJuegos/homepage/news';
googletag.defineSlot(g, [[1,1], [728,90], [1008,350], [970,250], [980,250], [980,90], [2,1]], 'dfp-masthead').setTargeting('Pos', ['top']).addService(googletag.pubads());// masthead googletag.defineSlot(g, [[300,250], [300,600]], 'dfp-atf').setTargeting('Pos', ['1']).addService(googletag.pubads()); // mpu atf googletag.defineSlot(g, [[300,250], [300,600]], 'dfp-mtf').setTargeting('Pos', ['2']).addService(googletag.pubads()); // mpu mtf googletag.defineSlot(g, [[300,250], [300,600]], 'dfp-btf').setTargeting('Pos', ['3']).addService(googletag.pubads()); // mpu btf googletag.defineSlot(g, [[980,90], [970,90], [728,90]], 'dfp-footer').setTargeting('Pos', ['footer']).addService(googletag.pubads()); // masthead_footer googletag.defineSlot(g, [[1,1]], 'dfp-thin').setTargeting('Pos', ['thin']).addService(googletag.pubads()); // thin_Banner[624,78] googletag.defineSlot(g, [[1,1]], 'dfp-inread').setTargeting('Pos', ['inread']).addService(googletag.pubads()); // inread googletag.defineSlot(g, [[1,1]], 'dfp-interstitial').setTargeting('Pos', ['interstitial']).addService(googletag.pubads()); // interstitial googletag.defineSlot(g, [[1,1]], 'dfp-oop').setTargeting('Pos', ['oop']).addService(googletag.pubads()); // out_of_page googletag.pubads().enableSingleRequest(); googletag.pubads().setTargeting("console_name", ["pc"]).setTargeting("publisher", ["ubisoft"]).setTargeting("genre", ["accion","primera-persona-(fps)","accion-y-aventura"]).setTargeting('game', ["far-cry-3"]).setTargeting('url_sha1', '7a7c4c18d95a7d00d3a2b1144d95a7cbe82ac07b');
if (Krux.user) googletag.pubads().setTargeting("kuid", Krux.user).setTargeting("ksg", Krux.segments);
googletag.enableServices();
if (typeof NUGGjson === "object") { for (var nuggkey in NUGGjson) { googletag.pubads().setTargeting(nuggkey, NUGGjson[nuggkey]); } }
});
(function(n,v,g){o='Navegg';if(!n[o]){ a=v.createElement('script');a.src=g;b=document.getElementsByTagName('script')[0]; b.parentNode.insertBefore(a,b);n[o]=n[o]||function(parms){ n[o].q=n[o].q||[];n[o].q.push([this, parms])};} }) (window, document, 'https://tag.navdmp.com/universal.min.js'); window.naveggReady = window.naveggReady||[]; window.nvg51819 = new Navegg({ acc: 51819 });
!function(f,b,e,v,n,t,s) {if(f.fbq)return;n=f.fbq=function(){n.callMethod?n.callMethod.apply(n,arguments):n.queue.push(arguments)}; if(!f._fbq)f._fbq=n;n.push=n;n.loaded=!0;n.version='2.0'; n.queue=[];t=b.createElement(e);t.async=!0; t.src=v;s=b.getElementsByTagName(e)[0];s.parentNode.insertBefore(t,s)}(window,document,'script','https://connect.facebook.net/en_US/fbevents.js'); fbq('init','494368117634623'); fbq('track','PageView');
[ad_2]
Source link