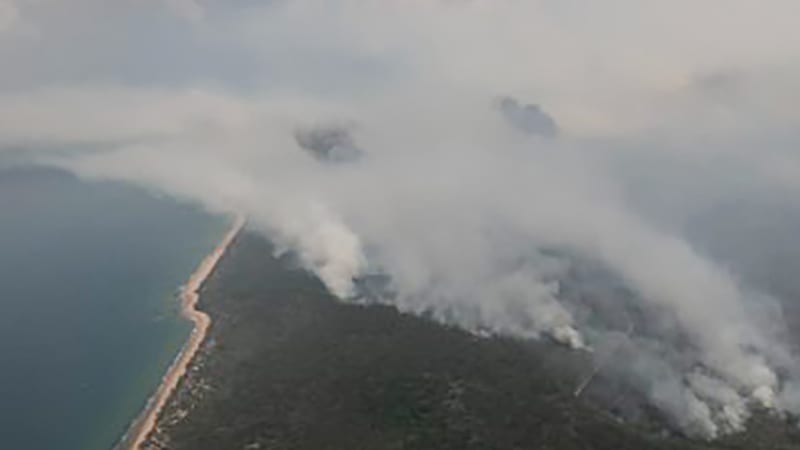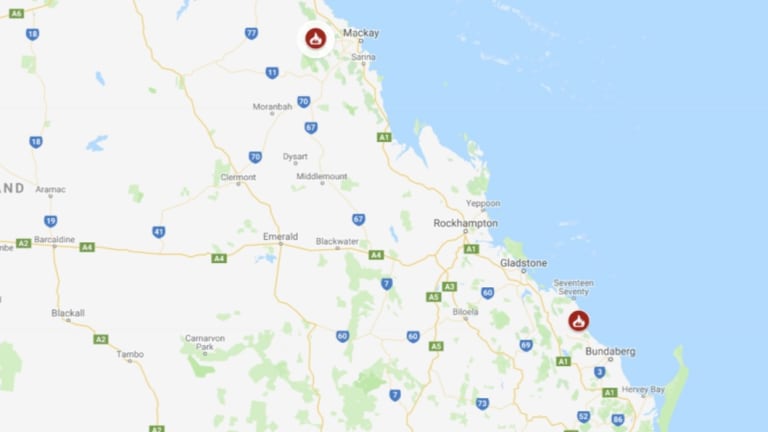 The affected communities are Deepwater, Baffle Creek, Rules Beach and Oyster Creek and a last-ditch effort to save residents from 50 still-occupied properties is under way, with plans to ferry them to safety by boat, according to QFES.
Communities on the southern side of the Baffle Creek waterway are also being warned to monitor evacuation alerts as the Deepwater bushfire heads towards them.
While property is not under threat, smoke is expected to reduce visibility and air quality.
Meanwhile, townships about 100 kilometres west of Mackay are also being told to flee as the Finch Hatton bushfire rages.
The fire has already swept through the township of Finch Hatton and headed north-west towards Eungella, according to QFES.
All Eungella residents should evacuate south along Eungella Dam Road.
Fire crews are fighting to contain the fire but could not guarantee every property would be protected.
Emergency services are working to evacuate everyone and protect homes and are preparing for power, water and mobile phone reception to potentially be lost.
Source link