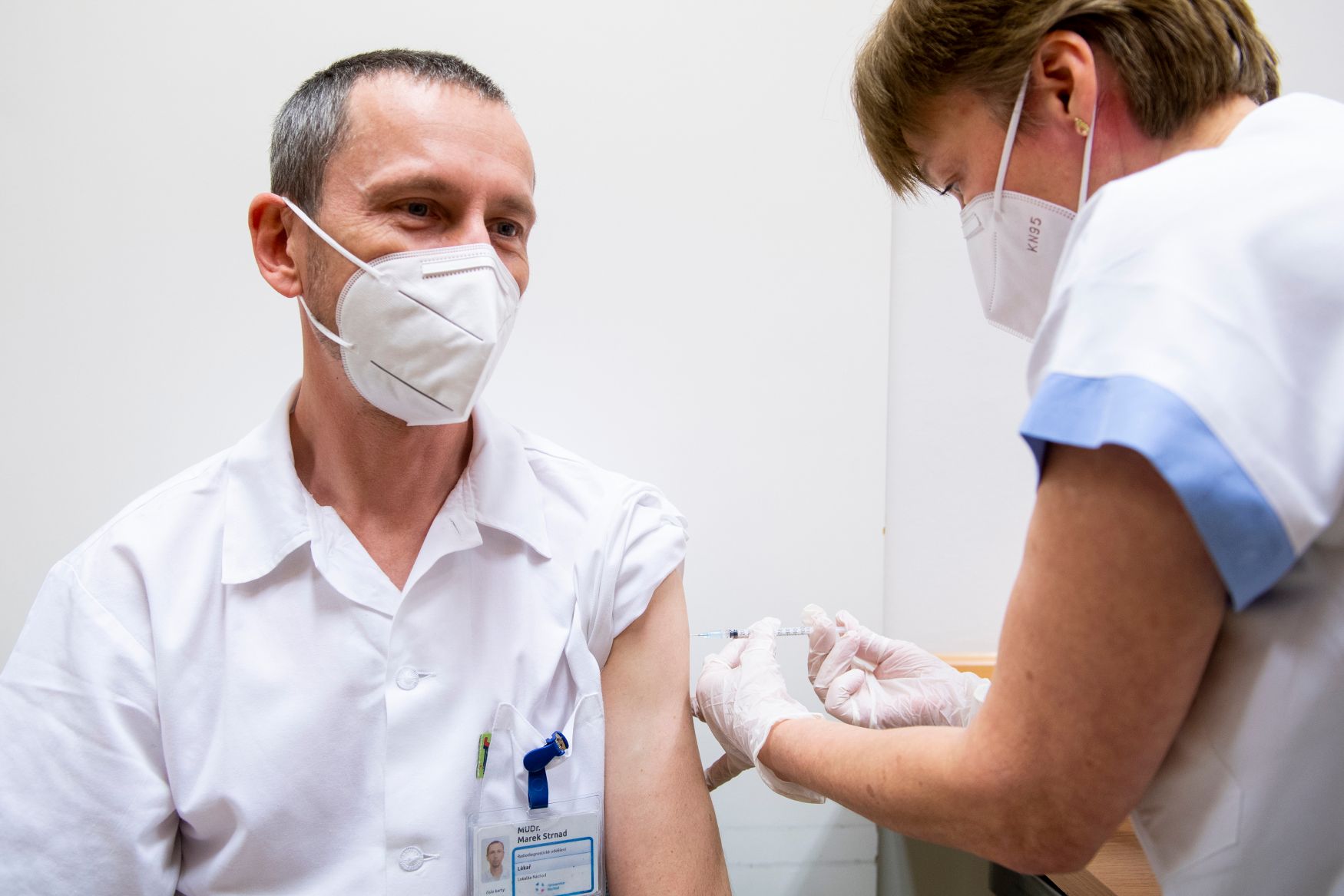 The Czech Republic surpasses the United Kingdom and the United States in the number of people dying from complications associated with covid-19, however, according to a survey by the University of Palacký in Olomouc, only 30 percent of the country wants to be vaccinated. This was reported today by the portal of the magazine Der Spiegel. He acquaints German readers with the serious epidemic situation in the Czech Republic, which he says remains a bit hidden from the world.
The sharp spread of coronavirus in the Czech Republic has become a frequent topic in the German media in recent weeks, indicating the carelessness of the Czechs and the local government. However, in his contribution Der Spiegel does not assess the behavior of the Czechs. "Were the Czechs, who are known for their indulgence, less cautious than others? Did the government release the reins too quickly under the impression of a low number of infected? We can guess," he said.
However, the magazine points to a possible link between what is happening in the Czech Republic and the fact that the border districts in Bavaria and Saxony, which border the Czech Republic, are among the most affected in Germany. "We can guess the reason: about 37,000 Czech citizens travel across the border to work in Germany every day," he wrote.
The journal describes the complications with which vaccination begins in the Czech Republic, and how part of the vaccine deficiencies fell on the staff of the State Institute of Health and their relatives.
Der Spiegel further states that the difficult epidemic situation has brought hospitals to the limit of their capabilities and that, for example, a hospital in Hebe has sought help from Germany's neighbors.
"Bavaria and Saxony have made offers to accept Czech patients in October. But the honor of billionaire (Andrei) Babis, who is prime minister, has won," Der Spiegel writes, adding that patients are now being transported to Pilsen and Prague, although German clinics are closer.
"And a gossip nation? Yes. But not only because of the government's stubbornness, but also because of the harsh anti-pandemic measures. Because of the closed pubs and theaters, because of the night curfew and because of the forced restriction of contacts," he said. The mirror.
He also noted that former President Vaclav Klaus was also present at Sunday's demonstration, where 3,000 people gathered under the slogan that there are no sheep. "For bets, the nearly 80-year-old national populist Klaus is one of the favorites when he ran for the top government post again in 2023," the magazine added.
You may be interested in: How the AstraZeneca vaccine works
How the AstraZeneca vaccine works works in collaboration with Oxford University. | Video: Reuters
Source link