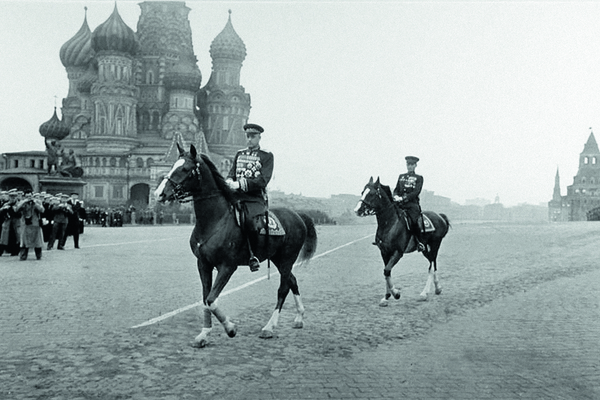 [ad_1]
The Russian Defense Ministry has published photos of military parades and rehearsals, which depicts the Soviet military leaders – participants of the Great Patriotic War.
The project is called "The generals victory: at the parade." The album contains photographs of Marshal Georgy Zhukov, Rodion Malinovsky, Alexander Vasilevsky and other Soviet military leaders. Generals kept in parades and rehearsals, as well as a few minutes before their start.
Most of the photos were not published earlier. Rare footage supplemented by memories of war themselves, as well as their relatives and contemporaries.
"The generals victory: at the parade" – a continuation of a series of projects dealing with key figures in the Great Patriotic War. April 15 the Ministry of Defense issued a rare photograph of Soviet generals at home, with friends and on vacation.
What is happening in Russia and in the world? We explain to our YouTube-channel. Subscribe!
[ad_2]
Source link