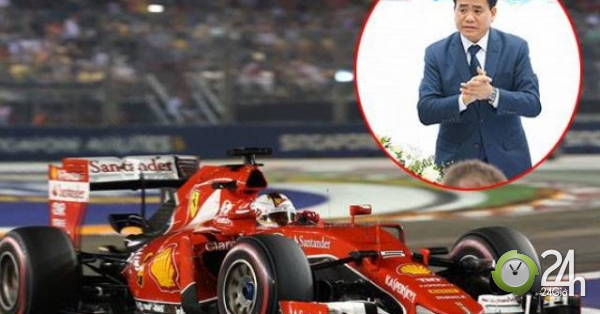 Wednesday, 11/07/2018 19:19 pm (GMT + 7)
The Chairman of the Hanoi People's Committee said that Formula 1 racing cars would open more business opportunities, develop tourism, promote the image of Hanoi, Vietnam to the whole world.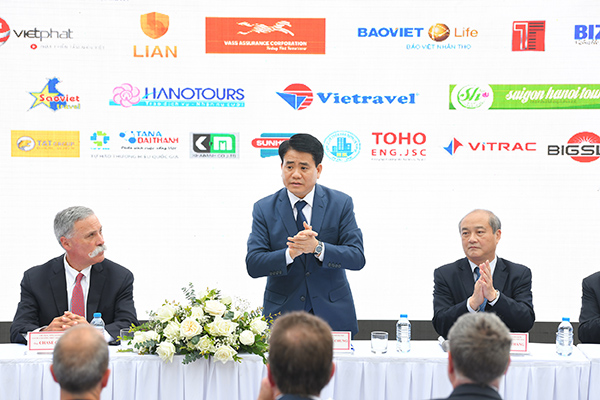 Chairman of the Hanoi People's Committee Nguyen Duc Chung at a press conference.
On the afternoon of November 7, the Hanoi People's Committee, F1 World Group, Vingroup and the Vietnam Grand Prix held a press conference announcing the official "Hanoi – Vietnam" event in the 22 countries in the world. The world will host F1 Formula 1 (Formula One).
At a press conference, Nguyen Duc Chung – Chairman of the People's Committee Ha Noi announced Hanoi received the right to host Formula 1 Motor Racing.
"The race is scheduled to be held in April 2020, along with a side event that will open many business opportunities, develop tourism and promote the image of Hanoi and Vietnam to the world. The contract is 10 years and will be extended to 8 years," Chung said.
Chairman of the People's Committee Ha Noi also stressed that Hanoi is fully qualified to regulate F1 racing in 2020.
At the press conference, Mr Chase Carey, F1 Chairman and CEO, said that F1 was held in dynamic cities in the world, the aim of attracting the attention of people in the race and Hanoi had gone towards these choices. F1 to be held in Hanoi will bring great quality to Formula 1 races and attract fans' attention.
According to the Ha Noi People's Committee, to host the Formula 1 race, Hanoi is the only host and support for the Vietnam Grand Frix. The race teams to participate are professional racing teams, the entire stage of the organization, uniform race rules in state races. The race in Vietnam is just a race. Therefore, Hanoi does not have to mobilize too much power and resources for this award.
Previously, F1 technical experts had repeatedly come to Hanoi to survey, evaluate and determine that Hanoi had sufficient infrastructure conditions to regulate Formula 1 racing cars such as airports, transportation infrastructure; hotel systems, shipping services, telecommunications infrastructure, 4G networks, television infrastructure, warehousing systems, human resources …
My Dinh National Sports Complex is home to a number of sports facilities, which are very suitable for the Formula One Car Championship. This is a low-cost investment (savings) for F1 racing infrastructure. This place ensures that it fits into regional planning to host national and international sporting events.
According to F1 calculations, with the design diagram in the direction of the current race track, Hanoi – Vietnam Raceway will be implemented as part of the F1 Racing World Championship system; is the third race on the road. The 5,565 km track was designed by the German Tilke Group.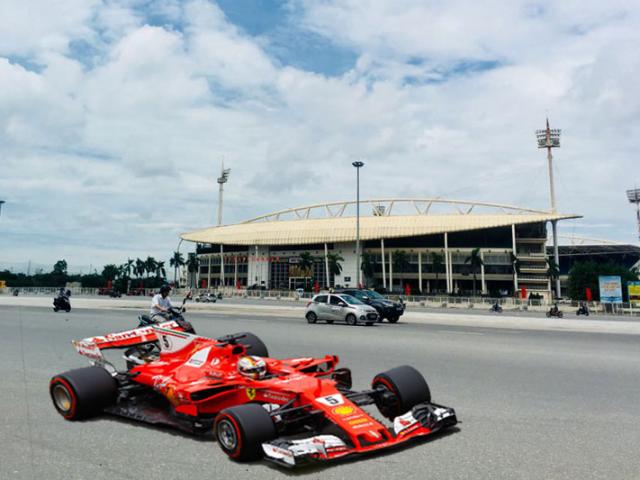 Director of the Hanoi Department of Culture, Sports and Tourism said that the organizers of Formula 1 racing cars offer …